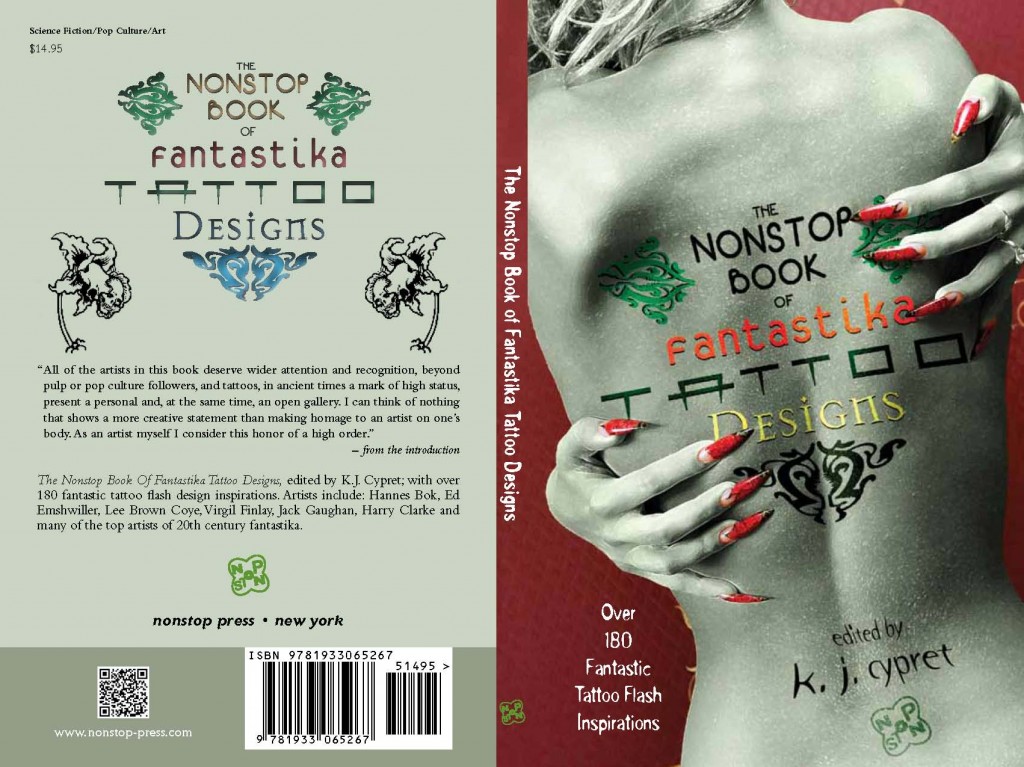 IN A TIME of frenzied cultural change the art of body graffiti has boomed. So has the appeal for the fantastic. Ideal for tattoo artists and patrons looking for original designs, this compendium of line art showcases the work of some of the greatest horror, fantasy, and science fiction artists and illustrators of the last century. As body art becomes more mainstream, and the presence of science fiction and related genres in popular culture is increasingly ubiquitous; this art collection brings the pulp tradition of weird and unusual to the eyes of tattoo enthusiasts and skin art into the realm of science fiction and fantasy buffs. These eye-catching designs will serve as inspiration to all tatt artists and fans, and each image is attributed to its horror, science fiction, or fantasy artist so that fans may be newly inspired to develop their own body art style based on the designers they admire. The paper book includes a flipbook tatt animation created exclusively for this edition by artist Luis Ortiz. To order.
The Nonstop Book Of Fantastika Tattoo Designs, edited by K.J. Cypret, with over 180 fantastic tattoo flash design inspirations. Artists include: Hannes Bok, Ed Emshwiller, Lee Brown Coye, Virgil Finlay, Jack Gaughan, Harry Clarke and other esteemed artists of 20th century fantastika.
K.J. Cypret is an artist living in Hoboken, NJ and writes about movies, art, music and miscellaneous pop culture phenomemnona for many online sites.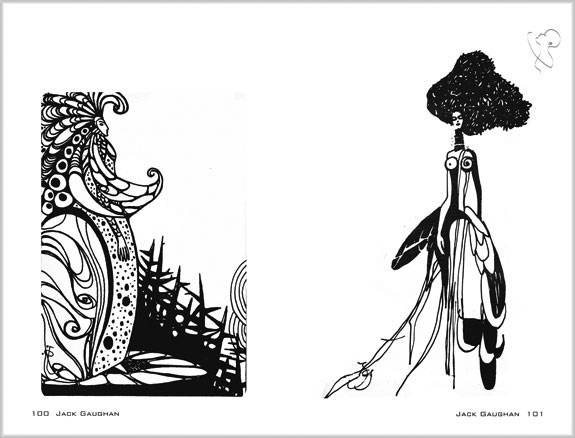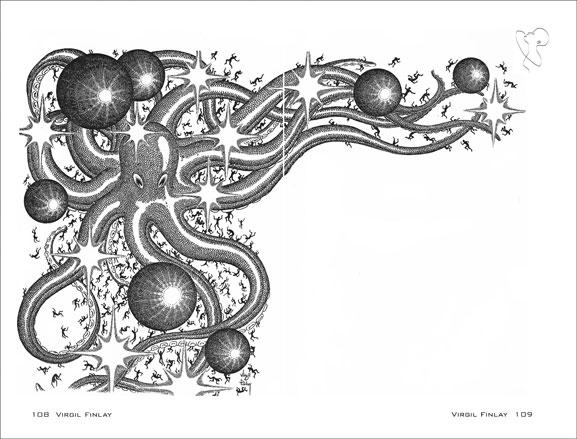 Read excerpt here.