ANNUAL SALE!:

Our Annual (Ouroboros) Super Sale
– 2 Special Offers!
– Now Extended for 48 Hours –
Since all our titles are always discounted to match online vendors, every awesome book you've ever thought about buying (for yourself or as a gift) from Nonstop Press is now available at a stupendous price and there is no reason to wait any longer. Includes great books from Robert Silverberg, Barry N. Malzberg, and Carol Emshwiller.
OFFER 1 — Buy One Book and Get Another FREE +Free Shipping*:
BUY ONE BOOK and get another of equal or lesser value FREE*  now through Tuesday, December 7 – This offers include FREE SHIPPING [use code: FREESHIP].
*When you place your order, just tell us, in the "instructions from buyer" window, which book you would like to receive free and use coupon code FREESHIP. Shipping within the USA only.
OFFER 2 — 30% OFF  Coupon:
YOU CAN BUY anything from our WEB STORE and receive a 30% discount [use code: 30%OFF].

Good until MIDNIGHT, Dec 7, 2013.
NOTE: The 30% OFF Coupon cannot be used in conjunction with the Buy One–Get One offer. Shipping within the USA only.
LIFETIME SUBSCRIPTION SERVICE and EVERYTHING IN PRINT excluded from this sale.
_________________
NOW SHIPPING:
… there's no question that this collection rattles the bones." – LA Review of Books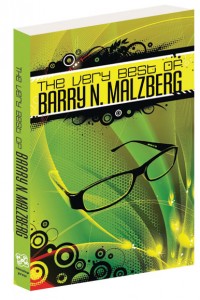 FOR NEARLY half a century, Barry N. Malzberg has been stretching the boundaries of the science fiction and fantasy genres to tell truly entertaining tales. In a collection of fiction that Malzberg himself considers his very best, this anthology showcases a literary career spanning almost 50 years, dozens of novels, hundreds of stories, and countless classic books. Each of the 37 stories in this compilation offers Malzberg's trademark vision of a future that is equal parts cautionary tale and social commentary including fiction appearing for the first time in book form alongside rediscovered gems, these hand-picked selections exhibit his versatile imagination and the biting humor so characteristic of his work.  The Very Best of Barry N.Malzberg also includes an introduction by Joe Wrzos Buy Now
These stories showcase the dark humor and bitter incisiveness that have earned Malzberg fans for nearly five decades." – Publishers Weekly (Aug. 2013)

UPDATE:

Monthly Drawing For Free Books

EVERY MONTH we run a drawing from the list of people who register for our e-newsletter. The name selected in this monthly drawing will win a FREE Nonstop Press book of their choice! (Book must be in print and shipped to an address within the USA; ebooks where available emailed worldwide.) You will also get news of upcoming books, interviews with authors, and special deals. Signing up is easy, just fill in the boxes below.
_________________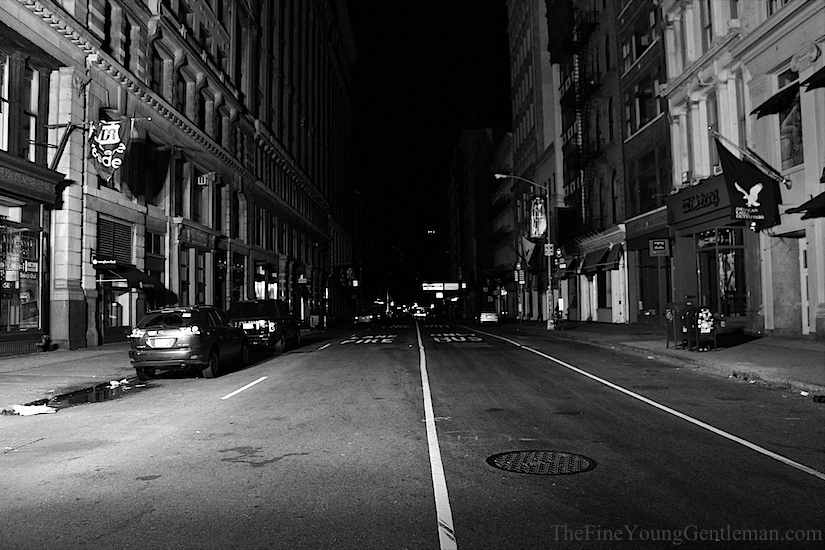 Nonstop Press & Sandy

OUR OFFICE is located in downtown Manhattan and as you may have heard we were without power the week after Sandy. We are still feeling the effect. If you attempted to contact us during that downtime we most likely did not get your email. Please try again. Also the building where our local post office is housed has sustained flood damage and mail sent to us will be delayed until further notice.
image: Looking south down Broadway from Houston Street. Photo from the fineyounggentleman

NEW BOOK:
Digital First Publishing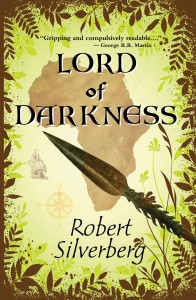 LORD OF DARKNESS, by Robert Silverberg, is the first book in our new e-first/print-second publishing program.
TRADITIONALLY, copies of a new book appearing before the actual print edition comes out are known as Advanced Review/Reading Copies (ARC) and these are only sent to people in the trade who need to have time to read and then review a book in traditional media outlets. Of course times have changed. We were thinking, now that we have digital files, why not let the general public in on this arrangement so that anyone who wants an early bird look at the novel can have access to the e-ARC or paper ARC a month or more before the book gets into general circulation. LORD OF DARKNESS is available exclusively for instant download in both Kindle or epub (Nook/iPad) format for $9.99, or as a pre-publication trade paper ARC for $25.
MOST of Silverberg's notable body of work falls chiefly under science fiction. The novel is one of Silverberg's rare ventures into historical fiction, but in describing the conception of the book in his introduction Silverberg said: "… I would be writing a kind of science fiction novel—for science fiction was the main pursuit of my life—in which I would be inventing not the future but the past, and bringing to life an alien civilization every bit as strange as those that had been imagined by the great science fiction writers."
More Info click here
To read the first chapter click here.
To order see our product page.
_________________
NEWS UPDATE: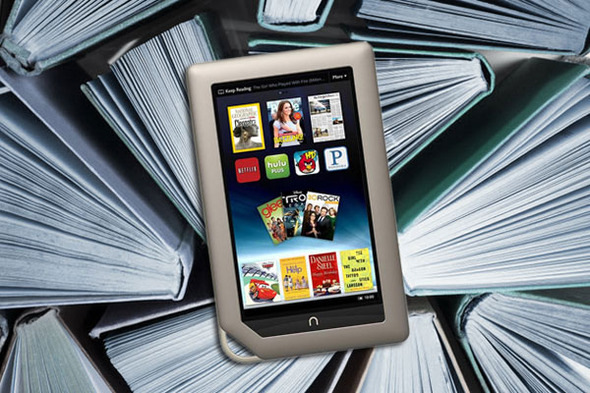 Ebooks Bundled with Print Books
NONSTOP PRESS books sold thru our website will now include free download of the DRM-free mobi (Kindle),  epub (iPad, Nook) or PDF edition where available. Readers can also just buy the specially priced (usually around $4.99) ebook edition and order the paper edition for half price at any point afterwards as long as the paper edition remains in print. All orders must be placed through our website.
_________________
RECENT BOOKS:
Science Fiction: The 101 Best Novels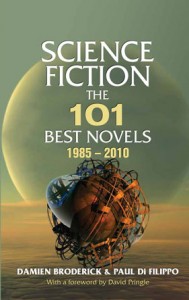 If you want to know the essential science-fiction books to read that were published in the last 25 years, this is your go-to guide."

–Kirkus
Science Fiction: The 101 Best Novels–1985-2010 by Damien Broderick & Paul Di Filippo
_________________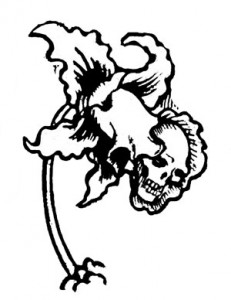 THE NONSTOP BOOK OF FANTASTIKA TATTOO DESIGNS edited by K.J. Cypret, with over 180 fantastic sci-fi, horror and fantasy art tattoo flash design inspirations. Artists include: Hannes Bok, Ed Emshwiller, Lee Brown Coye, Virgil Finlay, Jack Gaughan, Harry Clarke and other esteemed artists of 20th century fantastika. [more]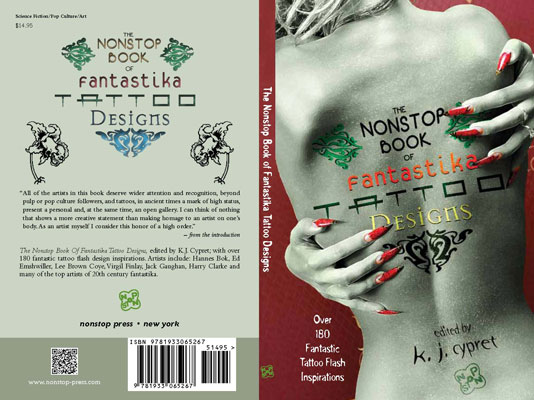 FEATURED TITLES:
WHY NEW YORKERS SMOKE
New Yorkers have many things to fear – Real and Imagined.
NEW YORK CITY is a place where just about anything can happen at any moment, but it really takes a bit of imagination to present it as it is now and will be tomorrow. For example, one story is alternative history where Osama is still alive and well – living in NYC and getting heavily into speed-dating. In another tale New Yorkers hide from nebulous invaders in the 14th Street subway station; then there is the Latino taxi driver who becomes the Wandering Dutchman of Lower Manhattan after the towers fall. You will also meet a post-9/11 Golem, and see how a 100-year recession forces chilling changes to "social services' at a ghetto church.
WHY NEW YORKERS SMOKE is edited by Luis Ortiz and features stories by Barry Malzberg, Carol Emshwiller, Paul di Filippo, Scott Edelman, Don Webb and others; and will be available in print, eBook, and Kindle editions. See our Product Page to order your copy.
—
MEETING THE DOG GIRLS
Stories by Gay Partington Terry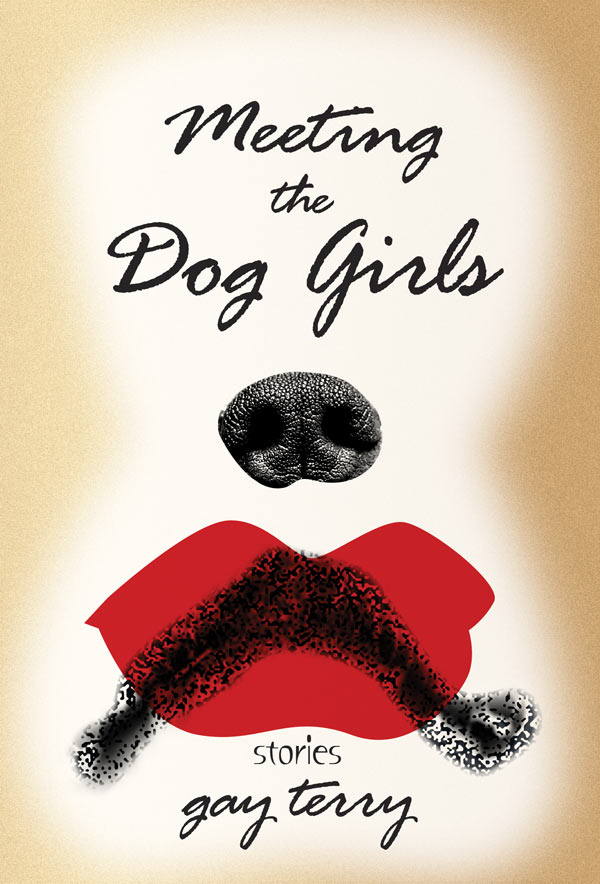 Like Gaiman's Fragile Things, I found myself quickly turning pages of short little snippets that came to feel like personal friends." – Truth in the Book Vault

"… nonpareil fantastika that will stay with you for a long time." – Asimov's Science Fiction
A THIEF, languishing in prison for stealing moments, escapes and becomes a chronometric fugitive. Women wait in a long, endless line, night and day, without knowing what is at the beginning of the line. An otherworldly marble called the Ustek Cloudy passes through the hands of Ambrose Bierce, Amelia Earhart, and D. B. Cooper just before they each disappears off the face of the earth. Whether they are called fantasy, magical realism, science fiction, or brilliant parodies, the stories in this collection—the first from Gay Terry—blend the real and the fantastic in an imaginative and mischievous way. Written in the tradition of Ray Bradbury, Angela Carter, and Edgar Allan Poe, these contemporary fables present remarkable characters trapped in unusual situations. (ISBN 978-1933065-30-4; Trade paperback, $14.95. Also available in Kindle and Epub format.) See our Product Page to order your copy.
To read an excerpt follow this link. To read an interview with the author click here.
Gay Terry has published stories in the Fortean Bureau, Lady Churchill's Rosebud Wristlet, Twilight Zone Magazine, Full Spectrum, and other journals. She lives in Brooklyn, New York.
—
NOW AVAILABLE, FOR A LIMITED TIME, AUTOGRAPHED COPIES OF
THE COLLECTED STORIES OF
CAROL EMSHWILLER, Vol. 1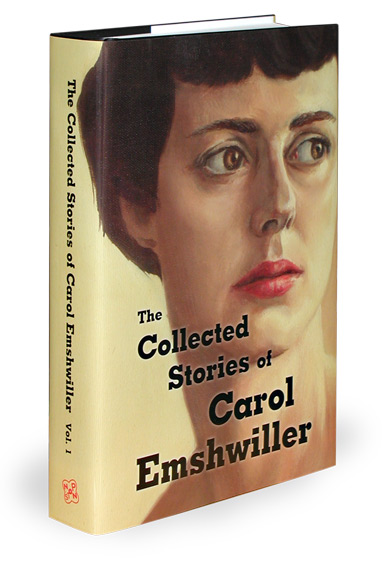 …  [Carol Emshwiller] has important things to tell us." – James Sallis, Magazine of Fantasy & Science Fiction

"… Carol Emshwiller, is one of the greatest living writers of fantasy and sf." – Michael Dirda

"…Emshwiller is a writer of fierce intellectual honesty and clarity of vision, and when she combines this with the deep empathy and marvelous wit that she seems to have grown more comfortable with in recent years, no one can match her." – Locus
Signed first edition

hardcover at the regular price of $29.95

We have a very limited number of these autographed copies, please order early. Autographed copies are now sold out. We may have another batch available soon – for updates check back here or sign up for email notices.

For more details or to see a complete table of contents click here.

See our special bundle deal of The Collected Stories of Carol Emshwiller together with Infinity x Two: The Art & Life of Ed & Carol Emshwiller.